ACTIVE FURS is very proud of our cooperation with the International Sable fur auction house of Sojuzpushnina, which guarantees our supply of certified sable furs. Our company maintains a steady yearly supply of sable fur skins from the world renowned St.Petersburg auction, accompanied with all the relative certificates that wild sable needs. This includes annual certificates of purchase as well as labels for all sable fur coats produced using the best sable skins obtained by Sojuzpushnina.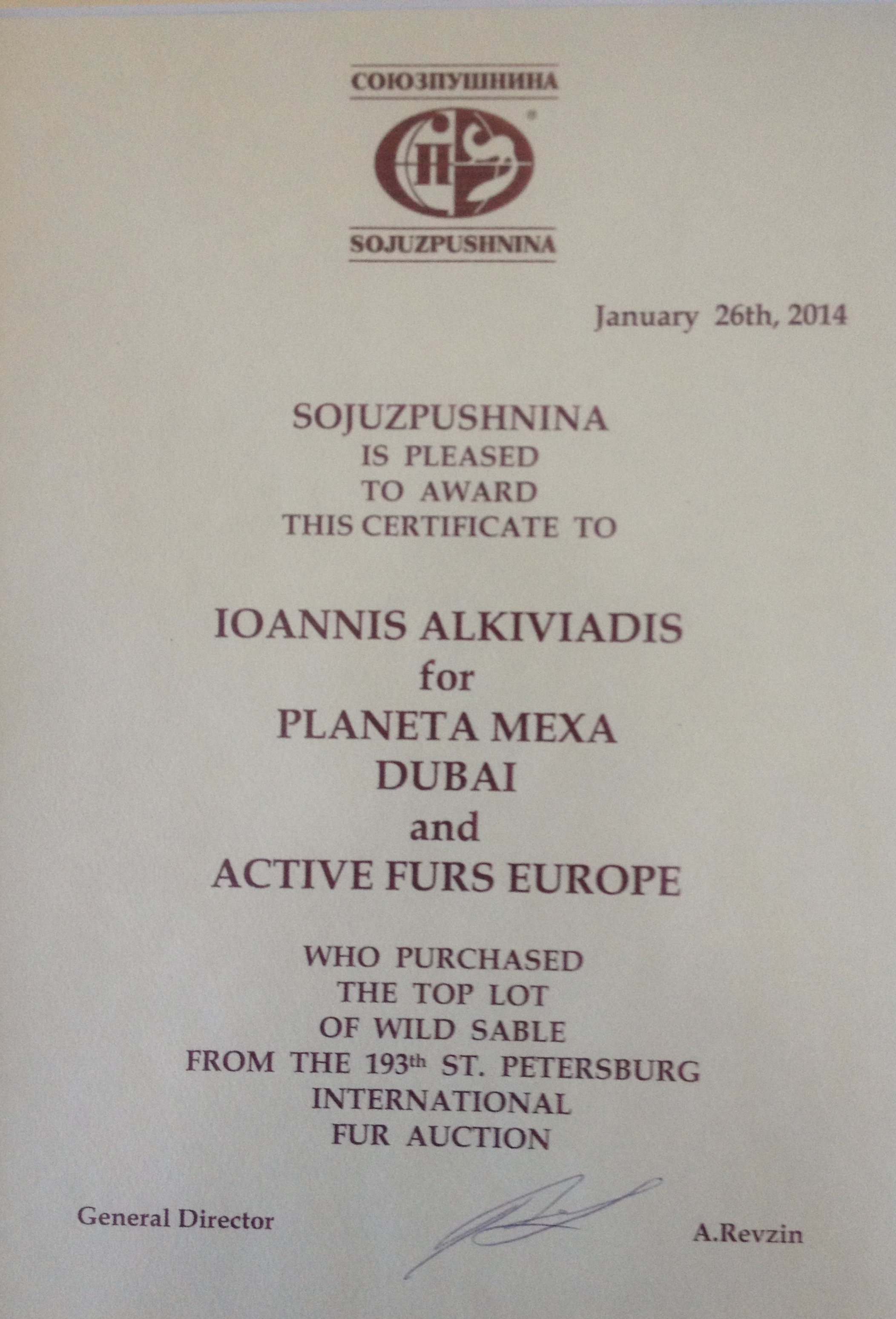 ACTIVE FURS also proudly owns the Sojuzpushnina 2014 TOP LOT of wild sable fur skins, in its continuous effort to be the best sable quality producer in the world. The company heads of ACTIVE FURS make every effort for quality performance at all levels of sable fur production, beginning at the initial process of careful sable fur selection and carrying on all the way to design and manufacturing.
ACTIVE FURS guarantees and certifies for its clientele that it's sable fur coats are the best in the world.